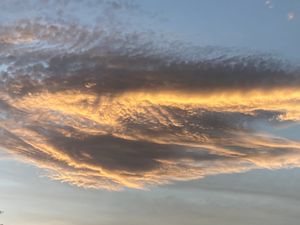 Roger Hudson Guitarist and Composer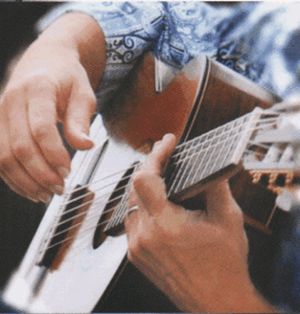 About Roger Hudson
Biography
Roger Hudson (b. 1961) offers the music world a rare and prized combination -- exceptional performer and gifted composer. He employs fingerstyle and classical techniques to express a variety of moods, styles and textures. 
Roger has released 4 CDs of solo guitar music: 
Guitarchitecture (1994), Strings of Light (1994), Guitar Peace (2004) and Delta (2009).  He has also recorded for Tikal Records, Pamplin Music, Intersound Records, and EMI.  His artistry as a performer has been heard with the Nashville Chamber Orchestra, Elton John and Leanne Rimes, The Martha Stewart Show, and numerous live TV and radio broadcasts.  Early in Roger's career, he was even hired as dinner entertainment for "Mr. Guitar" himself - Chet Atkins.  Hudson's song cycle entitled The Sayings of Yogi Berra was premiered by the Mayes Guitar Duo at New York's Carnegie Hall in 2010.  In 2002 The Nashville Chamber Orchestra premiered Roger's Cumberland Concerto for Guitar and Strings.
As a composer he has written extensively for guitar and his works are performed and recorded all over the world.  Roger's compositions have been published by Mel Bay Publications and Roger Hudson Music. As a columnist, Roger's tips on guitar technique and composition have been featured in Just Jazz Guitar Magazine, over 20 issues of Fingerstyle Guitar Magazine, and most recently online in Fingerstyle Journal.  Roger also enjoys performing jazz fusion, middle eastern music on the oud, and composing electronic music, commercial and multi-media applications.
Roger Hudson began teaching guitar at the age of 16.  In January of 2019, he published his long-awaited instructional book The Roger Hudson Guitar Method for Classical and Fingerstyle Guitarists. In 2020 he published 2 anthologies of solo guitar compositions Roger Hudson Solo Guitar Works Volume 1 (1988-1999) and Roger Hudson Solo Guitar Works Volume 2 (1999-2006).  
"…he (Hudson) can write in a variety of styles and all to a high standard- both technically and from an entertaining viewpoint".  Steve Marsh – Classical Guitar Magazine (UK)   
Roger holds a Master of Music degree in Music Theory from Georgia State University and a B.A from the College of Charleston. He was a featured performer in Master Classes with Christopher Parkening.  Roger's primary classical instructors were Fred Sabback, Christopher Berg and John Sutherland.  He has been on the teaching staff of Georgia State University, Agnes Scott College, La Grange College, Austin Peay State University, Middle Tennessee State University, The Mid-America Guitar Camp and The National Guitar Workshop.  
Roger presently teaches classical, jazz and popular guitar styles at Manatee School for the Arts in Palmetto, Florida.